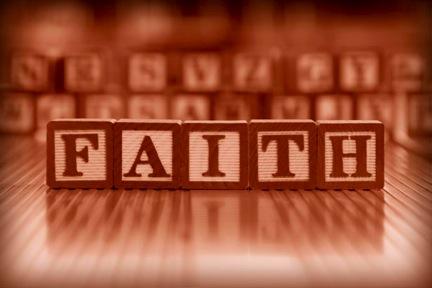 You can Change your World with Faith
It is not uncommon for people to wonder why they are not happy. You may look at your life and see sadness, frustration and even desperation yet choose not to do anything about it.
This is where you are making the biggest mistake. You can change your world using faith as your guide to finding a happier life. Some people seek a Free Biblical Prophecy to give them insight into God's work and how his love can help them. This can do wonders to opening the curtains in a dark room. You will begin to see how God's love affects you and how it is only through his love that you can find true happiness. Faith is stronger than any power here on earth. Faith is the guiding force that allows you to have the courage to make the hard changes it sometimes takes to make your life better. God does not sit on the sidelines waiting to be called into the game. God is the game. It is up to you to decide to be asked to play. It takes a simple step of opening your heart to God's love. From there you will see how your openness to receiving God's love is the first step to growing your faith. As a person ready to become obedient to God's word, you will find each day becomes easier and easier. The key is that God does not ask us to get in the game. It is you who needs to step up to the plate.
Changing your world is not easy. It takes courage and a strong sense of trust to get started. And when you have had difficulty in life, trust is not easy to come by. A free biblical prophecy is often the best way to find trust. When you are able to learn more about God and in turn, yourself, you will see where you need to improve. Life does not have to hand you only sadness. If you stand up and decide you are worthy of love than you will, in turn, feel God's love in your heart. This is the first and most important step in faith. Once you find the courage to do so God will be waiting and He provide you with the strength you need to change your world.
[sc name="Get Your Personal Prophecy"]