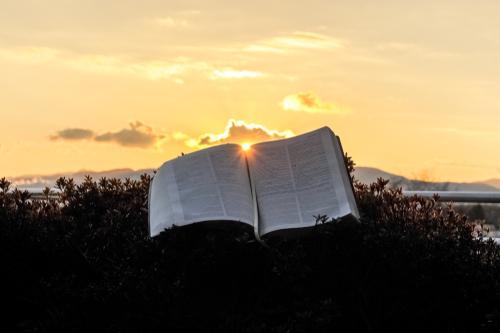 The Triumphant Story of Joseph
Do you remember the story of Joseph?
Genesis 37 in the Bible tells us the story of Joseph and his brothers:
"Now Israel loved Joseph more than all his children, because he was the son of his old age: and he made him a coat of many colours.
And when his brethren saw that their father loved him more than all his brethren, they hated him, and could not speak peaceably unto him. And Joseph dreamed a dream, and he told it his brethren: and they hated him yet the more."
–Genesis 37:1-5
This was just the beginning of Joseph's long journey. Despite his brothers' hate and jealousy towards him, despite being sold to the Ishmeelites as a slave, in the end, he managed to gain favor in the eyes of the Pharaoh of Egypt and receive a high place in his kingdom.  
SEVEN (7) GREAT THINGS were hidden in the triumphant story of Joseph to help you attract the rich blessings of the Lord in your experience. These SEVEN (7) GREAT THINGS are:
Joseph dreamed dreams until they came true (Gen 3:5-9, 41:42-44).
Joseph labored yet was faithful in hard places (Gen 39:1-6, 20-23).
Joseph enjoyed the presence of God (Gen. 39:2-4).
Joseph had beauty yet it was never a snare to him (Gen. 39:6).
Joseph resisted temptation (Gen. 39:7-13).
Joseph was faithful amid accusations (Gen. 39:14-20).
Joseph was unspoiled by sudden prosperity (Gen. 41:14-16).
Like Joseph, you must dream until it comes true, because you will never go from the pit to the palace if you are afraid. The Lord says this isn't a season of fear , but it is only a season to HEAR!
Take time to read the scriptures above and be inspired by the triumphant story of Joseph. Your success depends on how you handle the situation, no matter how hopeless it seems. Do not let fear take away your TRIUMPH, in the mighty name of Jesus!