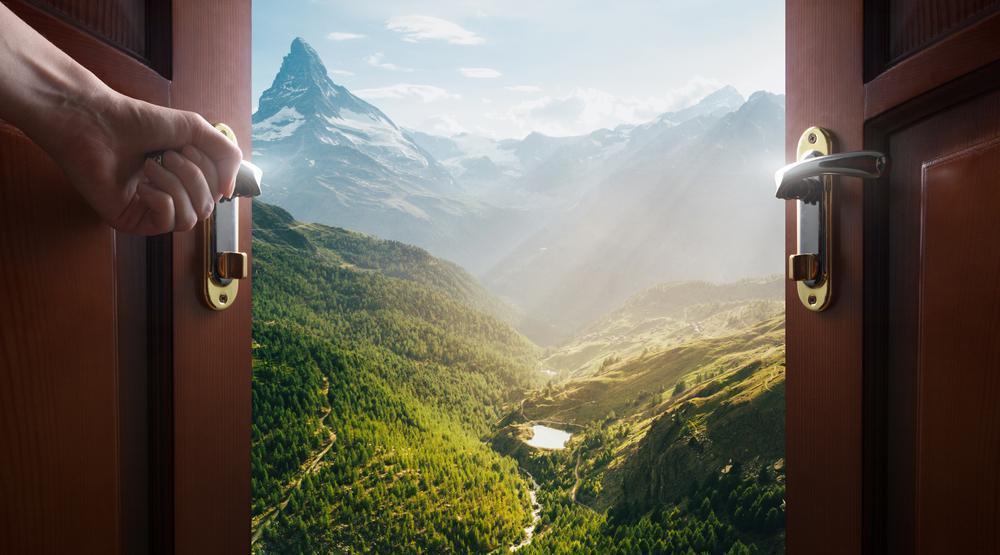 God Is Opening The Doors That Others Tried To Shut Close
God is opening the doors that your adversaries tried to block or shut close on you.  
In the Bible, it reads,
I know thy works: behold, I have set before thee an open door, and no man can shut it: for thou hast a little strength, and hast kept my word, and hast not denied my name. (Revelation 3:8)
Have there been some recent situations where you've experienced personal blockage from those who consumed with negativity? Or, do you have specific emotional encounters with those who despise you, and doors to a greater future have appeared to become shut? Certain people are attempting to keep you locked out of your promotion because they don't want to see you make it.  
Wherever you are right now, shout "GLORY, HALLELUJAH!"
The Lord says that your special release of faith is going to cause a specific door of favor to open that will unlock a substantial blessing the enemy thought they could keep shut from you! 
When you witness the door that is about to open up for you, you will see that it will cancel all the consequences of any negative local name attached to your person! In other words, the Lord is doing a prophetic role revisal on your behalf that's going to elevate you! 
Lift your hands because a word from the Lord often spells the difference between failure and success! The Lord says that those who have sought to stop your momentum, and those who have secretly tried to keep you out shall witness your testimony.
GOD HAS SET BEFORE THEE AN OPEN DOOR THAT NO MAN CAN SHUT IT, in the mighty name of Jesus! HALLELUJAH! OH, MY FATHER, MY FATHER!
Have confidence and faith for the Lord to raise you up.  When your faith is released the unprecedented power of Colossians 2:15 will show up mightily in your life! The right hand of God is causing you to triumph openly over every spoiled principality and power that has sought to keep you shut out of your door of favor! 
Sign Up Today for Your Personal Prophecy